Personal Injury Lawyers in Louisville, KY
Unfortunately, accidents are a part of life, often leaving undeserving victims with life-altering injuries and emotional trauma. While the mental and physical pain can be difficult enough to bear, the financial burdens associated with an accident can make the recovery process even more challenging. These may include medical and repair expenses, or lost income from the inability to continue working during recovery.
If your injuries were caused  by the negligent actions of another, you should not have to bear the weight of these resulting financial stresses alone. By filing a personal injury claim, you may be able to secure much-needed compensation for your suffering and related expenses. At the Sampson Law Firm, we understand how difficult this process can be, and our dedicated and experienced Louisville accident attorneys are here to walk with you every step of the way.
Personal Injury Cases we Handle
At the Sampson Law Firm, our personal injury attorneys in Louisville  have experience handling a broad range of practice areas, and are prepared to help you in cases involving any of the following:
After sustaining injuries in an accident or experiencing the devastating loss of a loved one, many accident victims are unsure of what to do or where to turn. A skilled Louisville attorney can help you navigate the legal process and fight for you to help you pursue both the justice and the financial compensation you need at this difficult time.
Contact a Louisville Injury Attorney
If you or someone you love has suffered in an accident caused by the reckless or negligent actions of a third party, you should not hesitate to take legal action. The personal injury lawyers at the Sampson Law Firm are dedicated to the satisfaction of our clients, and are prepared to fight for justice and rightful compensation on your behalf. Call our Louisville offices at (502) 584-5050 to speak to a member of our dedicated team today.
About Louisville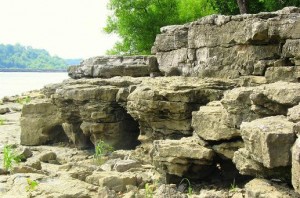 With a population of more than 750,000 as of the 2013 census, Louisville is the largest city in the state of Kentucky and one of the oldest cities in the region. Situated by the Falls of the Ohio, the city grew quickly as a portage site on the Ohio River. Today, the city continues to serve as an important transportation hub for various industries, as well as the home to several major corporations / organizations, including Papa John's Pizza, Yum! Brands, and Humana.
The city is a popular destination for sports lovers of all kinds, with features such as the Louisville Slugger Museum, the Muhammad Ali Center, and Churchill Downs—the site of the Kentucky Derby. Additionally, the city has a reputation for its growing indie scene with a number of popular indie bands adding vibrance to Louisville's music scene. Further contributing to the city's cultural identity are popular and diverse museums and gallery spaces, including the famous 21c Museum Hotel—a functioning hotel that is known for its contemporary art exhibitions and installations.