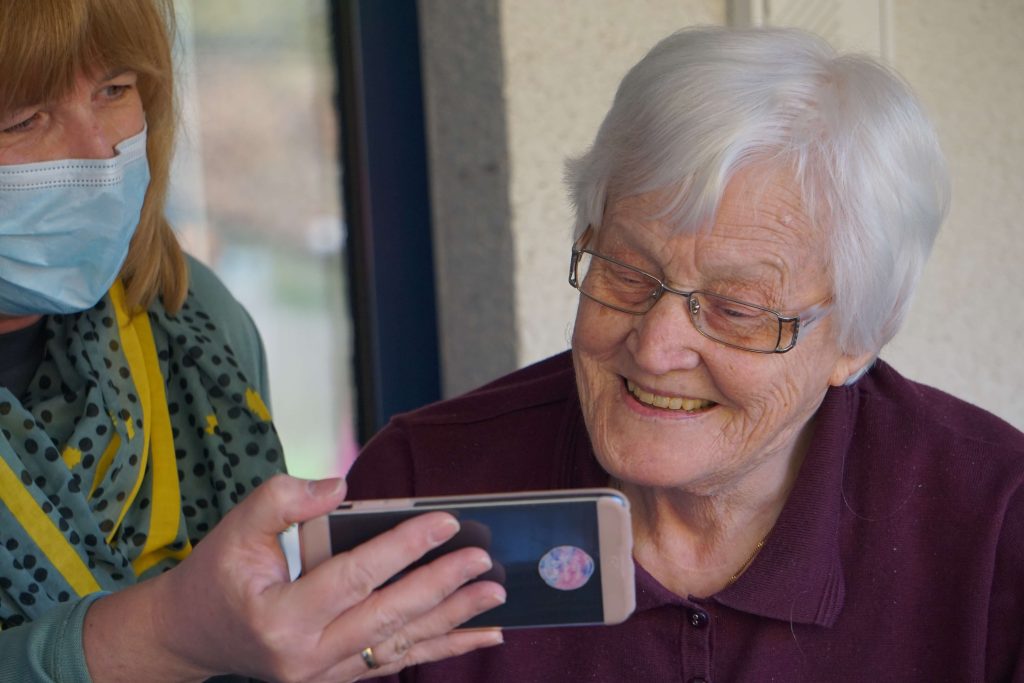 Louisville Nursing Home Abuse Lawyers
Your response must be swift when you find out that your loved one is facing abuse from the people you hired specifically to care for them. Turn to the Louisville injury attorneys at the Sampson Law Firm for justice.
What is the role of nursing home abuse lawyers?
Nursing home abuse lawyers specialize in handling cases where residents of nursing homes have been subjected to abuse or neglect. They help victims and their families navigate the legal process, seek compensation for damages, and hold responsible parties accountable for their actions or lack thereof, including the mounting medical bills that often result from such abuse or neglect.
The Sampson Law Firm understands how infuriating it can be when nursing home physicians or staff fail to take the steps necessary to prevent their patients from facing additional injury or perpetrating financial abuse themselves. Residents of nursing homes and their families expect to receive the highest level of health care in a nursing home or assisted living facility. It is best to seek legal counsel when this is not the case. Our Louisville nursing home abuse lawyers believe that patients who receive care from negligent nursing home physicians or staff deserve better treatment, as the resident could face other medical complications due to the negligence of others. Complete our online form, chat live, or contact our office today at (502) 584-5050 to learn more about how our skilled and knowledgeable legal team can assist you in obtaining the justice and closure you seek.
Why Do I Need a Nursing Home Abuse Attorney?
After hearing about detrimental or neglectful care at the nursing home of your loved one, you need answers to your many questions. Any nursing home resident in the United States deserves respect and proper care, including the prevention and treatment of malnutrition. Suppose they don't receive this level of care. In that case, the nursing home must be held accountable for their mistakes or neglect so that your loved one residing there doesn't suffer further harm, injury, or complications at the hands of the nursing home staff and abusers. Families should not have to worry about the safety and care of their loved ones in a nursing home.
Nursing home abuse claims, including nursing home abuse lawsuits, can be complicated and intense, so obtaining justice or compensation for your loved one can be much more difficult than it should be. Obtaining the services of a skilled attorney who understands the basic standard of care can help you safeguard your loved one's rights. Please allow the Sampson Law Firm to handle your concerns regarding your loved one's residency at their nursing home. We offer a free case review and have a compassionate and competent team ready to listen to your concerns and take the necessary action to ensure the nursing home is held accountable for any mistreatment. Your loved one deserves respect and the best of care. Our team has handled many similar cases, including nursing home abuse lawsuits, and we are empathetic and understanding toward all our clients as we deal with such delicate and confidential matters. Your family deserves to reside where they can get the best care possible.
How to Choose the Best Nursing Home Abuse Lawyer
When choosing a nursing home abuse lawyer, it is important to seek legal advice from a reputable and experienced attorney. There are some important things to remember when selecting a lawyer to represent you or your loved one in a nursing home abuse case.
First and foremost, ask your friends and family members for recommendations. Their opinions may be biased, but they can objectively examine their experiences with various attorneys. It is also good to note that their recommendations will not apply if the nursing home pays them or is financially interested in seeing you lose your case.
Another thing to consider when looking for the best nursing home abuse lawyer is how much experience they have with cases like yours. Ask about past victories and losses of similar cases and how many cases.
Why Choose Our Louisville Nursing Home Abuse Attorney?
If you need a nursing home abuse attorney in the Louisville or surrounding area, you have many firms to choose from who can handle your case. However, how do you know if the attorney that you select will be personally committed to fighting for justice in your case? The answer is that it is difficult to know for sure. You need an understanding and law firm that knows the Louisville area well and one that has previously handled many of these types of nursing home abuse cases. Choosing the right attorney can determine the outcome of your case, and taking immediate action is crucial.
The Sampson Law Firm
Since 1997, the Sampson Law Firm has been diligently serving the people of Louisville and representing plaintiffs in personal injury cases. With years of experience, Jeffrey T. Sampson was repeatedly listed among its 'Most Prolific Trial Attorneys in Kentucky,' according to the Kentucky Trial Court Review. Mr. Sampson and his team have recovered millions of dollars for clients, and we can help you resolve your concerns for your family member. The Sampson Law Firm has built a reputation in the legal community for aggressively litigating cases and taking them to trial whenever necessary. We do not back down when faced with complications regarding nursing home abuse cases. We fight for you, and we get results!
Our professional legal team believes that personal injury victims' families do not need to bear struggles alone. Nor do they have to accept any abuse or neglect of their loved ones at the hands of nursing home care. The Sampson Law Firm is qualified to take aggressive measures and hold the individuals and/or the nursing home accountable for their reprehensible actions against your loved ones. If you seek justice for your loved one, do not hesitate to contact an experienced attorney at The Sampson Law Firm to discuss legal action. Our team can help you pursue financial compensation for the harm caused to your loved one. Do not hesitate to fill out our online form, chat live, or contact a compassionate team member as soon as possible at (502) 584-5050 to arrange a consultation at no charge to you. We truly want to assist families that have been wronged in obtaining the justice and closure they deserve.
Nursing Home Abuse Cases That We Handle
Kentucky is a mandatory reporting state for elder abuse or neglect, and it is important to be aware of the statutes of limitations. If you suspect elder abuse, you are legally required to report it. At the Sampson Law Firm, our Louisville nursing home abuse lawyers are prepared to handle a wide range of injury cases, but most cases can be categorized as the following:
Nursing Home Abuse: In many states, elder abuse at nursing homes is occurring and must not be ignored. It is a crime that knows no boundaries. It affects all socio-economic groups, races, religions, ethnicities, and cultures. The definition of nursing home abuse and mandatory reporting laws vary from state to state. According to the Kentucky Cabinet for Health and Family Services, the state has no uniform reporting system for abuse. Therefore, many cases of neglect, abuse, and exploitation go undetected yearly.
Nursing Home Negligence: Also common in nursing homes, negligence can happen when a physician, caregiver, or staff member does something that they should not have done or didn't do something that they should have done. This is measured against the reasonable treatment that needed to have been done in the same circumstances. The caregiver's conduct is negligent when it falls below the standard of care to which a patient is entitled. Medical doctors must be accountable for negligence, and nursing homes are no different. Unfortunately, when negligence happens, the negative consequences are placed on the nursing home elderly resident.
According to a National Center on Elder Abuse 2004 survey with the Kentucky Cabinet for Health and Family Services, national data shows that caregiver neglect was the second most common type of abuse at 23.7%, behind self-neglect, which is 26.7%. The survey also shows that the increase in age increases the likelihood of abuse, neglect, and exploitation. Quality care, including assisted living, is crucial to prevent elder abuse and ensure the safety and well-being of our elderly population. Elder abuse attorneys can provide legal assistance to victims of elder abuse and their families, helping them to seek justice and compensation for their suffering. See below, as taken from the Kentucky Cabinet for Health and Family Services website:
20.8 percent of victims were between the ages of 60-69
36.5 percent of victims were between the ages of 70-79
42.8 percent of victims were over the age of 80
These percentages include elders who live alone or with relatives and those within long-term care facilities.
Statistical Data on Abuse in Nursing Homes and other Long-Term Care Facilities
According to the National Center on Elder Abuse (NCEA), research and knowledge regarding levels and rates of elder abuse are about 20 years behind compared to other types of domestic abuse, like child or spousal abuse. Elder abuse occurs in more places than most other forms of domestic abuse. There were 1.4 million nursing homes in 2014 and 835,200 residents in other types of care communities. Below, we've taken the research from the NCEA website for your convenience:
"According to the National Ombudsman Reporting System (NORS) data, within the year 2014, 14,258 (7.6%) of approximately 188,599 complaints reported to Ombudsman programs involved abuse, gross neglect, or exploitation."
"A May 2008 study conducted by the U.S. General Accountability Office revealed that state surveys understate problems in licensed facilities: 70% of state surveys miss at least one deficiency, and 15% of surveys miss actual harm and immediate jeopardy of a nursing home resident."
"Abuse of older residents by other residents in long-term care facilities is now recognized as a problem more common than physical abuse by staff. However, more research is still needed."
Frequently Asked Questions
If your loved one has been hurt due to nursing home abuse or neglect, you may be seeking answers as to why such abuse could happen to your loved one. Our legal team is here to address your concerns and fully investigate any potential nursing home abuse. Listed here are some questions that have often been asked, and we hope that they help assist families who have been hurt due to abusive and inappropriate actions from nursing homes. Feel free to call our legal team at (502) 584-5050 if you have additional concerns regarding your next steps in pursuing justice. We are here to help you and your family overcome the struggles that you are facing regarding your loved one's nursing home inappropriate care.
What are the most common types of nursing home abuse?
The most common types of nursing home abuse include physical abuse, emotional or psychological abuse such as emotional abuse, sexual abuse, neglect, and financial exploitation. Physical abuse involves using force that results in physical harm or pain to an elderly resident. Emotional or psychological abuse includes actions or behaviors that cause emotional distress or harm, such as intimidation, humiliation, or isolation. Sexual abuse refers to non-consensual sexual contact with an elderly resident. Neglect occurs when a caregiver fails to provide adequate care and attention to meet the needs of an elderly resident. This can include failing to provide food, water, medication, hygiene assistance, or necessary medical care. Financial exploitation involves the unauthorized use or control of an elderly resident's finances or assets for personal gain. It is important to be vigilant and aware of these types of abuse if you suspect a loved one may be a victim in a nursing home setting. Suppose you have concerns about potential nursing home abuse. In that case, it is recommended to report the situation to the appropriate authorities for investigation and take steps to protect your loved one from further harm. Additionally, many law firms offer a free consultation to discuss legal options for pursuing justice and compensation for victims of nursing home abuse on behalf of clients.
How long will my case take to conclude?
Giving an end date for processing cases is difficult, as each is unique. It could take several weeks, months, or even sometimes years for the court system to complete an individual case and reach a trial verdict. It takes strong legal representation to overcome the obstacles when obtaining important evidence, keeping up with deadlines, and advocating on your family's behalf. The best legal defense team is one that takes enough time to examine and investigate all the facts completely. By seeking legal representation, you give your case the best possible chance of a positive result and recovery.
When should I see a nursing home neglect lawyer?
If your loved one has suffered an injury or accident in a nursing home, promptly seeking legal representation from a qualified nursing home lawyer is essential. In many cases, there are time-sensitive filing deadlines that must be met immediately. By contacting an attorney as soon as possible, you can protect your family's rights and ensure that your loved one receives the care they deserve. A qualified nursing home lawyer can help you navigate the complex legal system and hold negligent parties accountable for their actions. They can also provide valuable guidance on how to proceed with your case and what types of compensation you may be entitled to receive. It is important to understand that nursing home abuse and neglect can take many forms, including physical abuse, emotional abuse, financial exploitation, and neglectful care. A skilled nursing home lawyer can help you identify signs of abuse or neglect and take appropriate legal action to protect your loved one's rights. In addition to seeking legal representation, it is also important to document any injuries or incidents in the nursing home. This documentation can serve as crucial evidence in your case and help support your claims of negligence or abuse. Remember, if you suspect your loved one has been mistreated in a nursing home facility, do not hesitate to contact a qualified nursing home lawyer for assistance. Your loved one deserves justice and protection under the law.
Contact our Louisville Team Today
Learning that your loved one has been victimized by abuse or neglect at the hands of a nursing home can be unsettling since you put your trust in the nursing home. The attorneys at the Sampson Law Firm recognize that you trusted the nursing home with your loved one's care, and we will do our utmost to help you obtain the justice and closure you need. Complete our online form or contact us at (502) 584-5050, and we will discuss the complexities of your case. At the Sampson Law Firm, we have a positive track record of assisting nursing home abuse victims for years, and we can help your family too.
It takes strong and capable leaders with exceptional legal backgrounds to assist you when you or your family has been wronged. Everything may seem overwhelming, but with legal representation, you are never alone. Our legal team will be your best advocate, as the well-being of your loved ones is our top priority.