Elizabeth Personal Injury Lawyer
An accident can cost a lot. It can rob an individual of their physical health, damage their mental health, and cripple their finances. Hospitals bills and medical costs are only a portion of the money that can land a person in financial dire straits. Losing the ability to work, altering your lifestyle to accommodate physical limitations, and dealing with potential property damage can all take a heavy financial toll as well. Accident victims may be entitled to compensation that can help them recover physically and financially. However, recovering fair compensation after an accident caused by someone else's negligence isn't always easy.
At Sampson Law Firm, we have the experience and resources to help accident victims seek the compensation they deserve. Our team strives to build a strong case outlining your situation and then aggressively negotiates on your behalf for the money you need. You don't have to tackle the challenges of filing a claim on your own while also managing the struggle of coping with an unforeseen injury.
If you are ready to hold a negligent party accountable for their actions, get in touch with a skilled Elizabeth personal injury attorney today. We offer victims a free and confidential consultation to discuss their cases and answer questions. Call our office today at (502) 584-5050 to secure the help you need.
Elizabeth Practice Areas
Accidents can take many forms. When negligence leads to injuries, the negligent party can and should be held accountable for their actions. At Sampson Law Firm, we have experience handling a wide range of accident claims. We know how an accident can seriously impact a victim's life, and we know what steps to take to help them achieve justice. Some of our Elizabeth practice areas include:
If a negligent accident has caused your physical and financial hardship, get in touch with an experienced Elizabeth personal injury attorney today to talk about your potential case. We are ready to get to work for you. 
Our Results Speak to Our Experience
Each accident care we handle is unique. We don't take a cookie-cutter approach when handling accident cases. We get to know the individual we are working with and thoroughly investigate the circumstances of each case we handle. We believe that our attention to detail, perseverance, and the way we treat our clients set us apart from other Elizabeth law firms. However, we don't expect you to take our word for it. We think that our results speak to the depth of our experience.
At Sampson Law Firm, we have secured major victories for many of our clients, earning them the valuable compensation they deserved. We strive to achieve positive results for our clients by building compelling and convincing cases. We then follow through with aggressive negotiating tactics and strategic plans that we believe offer our clients the best chance possible at a favorable outcome.
Common Ways Kentucky Residents Are Injured
Car and truck accidents are some of the most common triggers for personal injury claims. The Kentucky Transportation Center and state police recorded a total of 780 traffic fatalities on Kentucky roads in 2020. At least 1 in 154 Kentucky residents was injured in a traffic collision in the state, and 1 in 24 licensed drivers was involved in some type of traffic crash. The agency also recorded 96 pedestrian deaths and four cyclist deaths in the state for 2020.
In 2020, truck accidents accounted for five percent of collisions on Kentucky roadways. Motorcycles accounted for only one percent of crashes in the state but made up seven percent of fatalities. These are all sobering statistics about how easy it can be to find yourself on the other end of a serious or tragic accident.
Falls account for a large portion of accident injury claims. Falls are one of the most common causes of traumatic brain injury in the U.S. The Centers for Disease Control and Prevention also estimates that in 2015, falls totaled more than $50 billion in medical costs.
Why an Elizabeth Personal Injury Attorney?
It can be easy to overlook the need for a personal injury attorney after an accident. The general sentiment is that hiring an attorney is too costly, and it is simpler to handle a claim solo. Unfortunately, most victims realize that the sheer volume of information needed to file an insurance claim can be overwhelming, and holding negligent parties accountable is not always easy.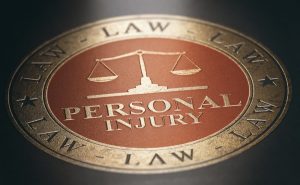 Hiring an attorney to manage communication with insurers and navigate the intricacies of a claim is the best way to ensure that you have the greatest possible chance at a successful result. An attorney can protect your rights, investigate the cause of the accident, and craft a strategy that will help you recover the compensation you deserve. Generally, those with attorneys will receive more compensation than those without attorneys.
If you are ready to discuss your situation with a skilled Elizabeth personal injury attorney, contact the team at Sampson Law Firm. We offer a free consultation to get you started. In addition, you don't have to pay us unless we recover compensation, meaning that there are no up-front costs on your end. 
Contact an Elizabeth Personal Injury Attorney Today
Accidents are not planned events. They are random and unexpected and tend to hit when you are least prepared. An accident can severely impact your health and financial security, leaving you unprepared for what comes next.
At Sampson Law Firm, we don't want you to have to confront the challenges of a claim on your own. We will work with you to help you recover the money you deserve and move forward from this tragic event. If you are ready to seek legal advice about your situation, contact our Elizabeth office today by calling (502) 584-5050.