Clarksville Personal Injury Lawyers
Being injured can put your life on pause. You need to get medical treatment for your injuries and may need to take time off work. The effects of being injured because of someone else's negligence can be even more traumatic because if it weren't for their actions, you wouldn't be dealing with the physical pain and emotional trauma that you're battling. The person or company that has caused your suffering should be held accountable. You can ensure that the responsible party is held to account for their negligence by taking action to obtain the compensation you deserve for your injuries.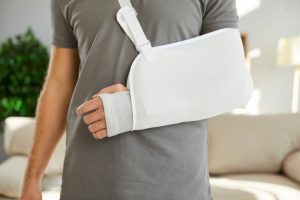 The personal injury lawyers at Sampson Law Firm in Clarksville have helped many people who have been injured get the compensation they were owed from the at-fault parties that were to blame for their injuries. The hard work we've put in for our clients over the past 25 years has resulted in millions of dollars in compensation for our clients. We could do the same for you: recover compensation for your financial losses, physical pain, mental suffering, and emotional trauma.
Time is limited to pursue justice for your injuries. Call Sampson Law Firm right away at (502) 584-5050 to speak to a highly qualified, compassionate, and dedicated personal injury lawyer in Clarksville. We'll schedule a free consultation where we can discuss your case, how we can help, and answer any questions you may have.
Our Practice Areas
Sampson Law Firm has built a reputation for being tenacious when fighting to hold wrongdoers accountable. Our reputation also speaks to the dedication we have to our clients. The personal injury lawyers at Sampson Law Firm take on the following types of cases:
What Compensation Could You Receive?
You may be burdened by significant financial and other losses because of your injuries. By pursuing compensation, you could recover money for the following financial and emotional losses:
Medical treatment costs
Lost income or wages
Loss of future income or wages
Property damage
Emotional pain and suffering
Scarring, disability, or disfigurement
Mental anguish
The emotional effect of injury-related changes in your life, such as loss of enjoyment and quality of life
Frequently Asked Questions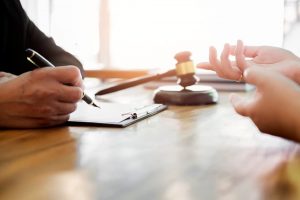 Many people who have been injured in accidents have never had to hire an attorney before, and many more have never had to consider filing a personal injury claim or lawsuit. It's completely understandable that you likely have questions regarding the process you're considering embarking on.
At your initial consultation with our lawyers and, if you hire us, throughout your claim or case, we'll be here to answer every question you have. While you're deciding whether to take the next step of contacting our firm so we can help you get the compensation you're owed, we've answered several questions below that our clients have asked.
How can I prove my case?
To be successful in obtaining compensation for your injuries in your personal injury lawsuit, you must prove that your injuries were caused by someone else's actions. Specifically, you must prove that the at-fault party's actions were negligent. You need to present evidence that shows that the at-fault party had a duty to be careful, and instead of fulfilling that duty, their actions led to an accident that caused you serious injury. Your injuries resulted in you sustaining financial, physical, and psychological losses for which you should be compensated.
Is there a time constraint on filing a personal injury lawsuit?
While there's no time limit stating how soon you can file a personal injury lawsuit, there is a deadline for filing your lawsuit. The statute of limitations dictates the amount of time a person has to take legal action in a personal injury case. In Kentucky, the statute of limitations for personal injury lawsuits is only one year from the date you were injured. If you miss the deadline, you may lose the ability to pursue compensation through the courts. This means that you must act quickly to hold the liable parties accountable for their wrongdoing. It's best to hire an experienced personal injury attorney to be sure you don't miss any important deadlines.
What should I do if I can't afford an attorney?
After being injured in an accident or by another party's actions, you should be focused on your recovery, not on how you're going to find the money to hire a lawyer to get the compensation you deserve. At Sampson Law Firm, we understand that our clients are already going through a trying time. That's why we work for our clients on a contingency-fee basis. The contingency is that we're only paid for our services if and when we obtain compensation for your injuries. This means you don't have to worry about paying us any out-of-pocket legal fees. If we don't get compensation for you, you'll owe us nothing.
Contact Us Today
Are you dealing with physical pain and emotional trauma from injuries that were caused by the negligent actions of an individual or business? If you are, you may be owed compensation for your injuries.
The Clarksville personal injury lawyers of Sampson Law Firm have decades of experience going up against insurance companies, big businesses, and individuals to hold them accountable for their wrongdoing that led to our clients' serious injuries. Since 1997, we've helped our clients get the compensation they were entitled to so they could move on with their lives and recover from their injuries.
We offer a free, confidential consultation to discuss your case and determine how we can help you seek compensation for your injuries. Call us today at (502) 584-5050 or contact us online to schedule yours.