Fishtown Personal Injury Lawyers
If you suffered injuries in an accident caused by someone else's negligent actions, you should contact Sampson Law Firm right now. We can review the circumstances of your case to determine what your available legal options are. You might be entitled to financial compensation for the medical expenses, lost wages, and other losses you suffered.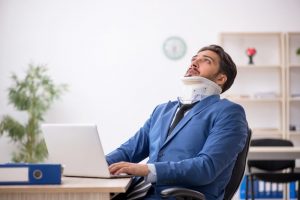 An unexpected accident can cause significant financial, emotional, and physical strain. No one leaves their home preparing for a possible injury, but it can leave you in shock when it happens. You're suddenly forced to take time off from work to attend doctor's appointments and pay expensive medical bills. If you can't afford the costs you incur, you could end up in debt.
The Fishtown personal injury lawyers of Sampson Law Firm understand the challenges ahead while you try to recover from your injuries and hold the at-fault party liable. You can count on us to take on the responsibility for your legal case so you can focus on healing. We will file an insurance claim on your behalf and aggressively seek the maximum compensation possible.
Call us at (502) 584-5050 today for your free consultation so we can review the details of the accident and determine how we can help.
Our Practice Areas
Sampson Law Firm fights for every client we represent. We will provide the personalized services and attention you deserve when you hire us. We can handle a range of personal injury cases for accident victims in Fishtown, KY, including:
If you were involved in any of these scenarios due to another person or company's negligence, you should consult Sampson Law Firm to determine whether you have a case to pursue.
Compensation Available in a Personal Injury Case
The compensation you receive from an insurance claim or lawsuit could compensate you for the losses you suffered from the accident, such as:
Medical expenses
Pain and suffering
Damage to personal property
Mental anguish
Permanent scarring, disfigurement, or impairment
Lost wages
Lost earning capacity
In a lawsuit, you might be able to recover punitive damages. This form of compensation is available if you can provide clear and convincing evidence of the defendant's malice, oppression, or fraud.
Personal Injury Frequently Asked Questions
At Sampson Law Firm, our Fishtown personal injury lawyers understand the complexities of handling a personal injury case. We have answered the most common questions accident victims ask us so you can prepare for the legal road ahead.
How much time do I have to file a lawsuit?
Kentucky enforces a one-year statute of limitations for most personal injury cases. That means you have one year from the date of your injury to file your lawsuit.
If you were injured in a motor vehicle accident, you would have to follow a two-year statute of limitations under the no-fault law. This timeframe gives you two years from the crash date to initiate your lawsuit against the at-fault driver.
Am I entitled to compensation even if my actions contributed to the accident?
Even if you were partly at fault for your injuries, you could receive compensation. However, according to the pure comparative negligence statute, the compensation would be at a reduced amount. The amount of money you receive will depend on the percentage of fault the jury assigns you during your lawsuit. For example, if you were 20 percent at fault for the accident, you could only receive up to $80,000 if you suffered $100,000 in losses.
Should I talk to the insurance company?
No. You should hire Sampson Law Firm and give the insurance carrier our contact information if they call you to discuss your claim. We can handle the communication on your behalf, so you can focus on your medical treatment.
Contact Us
If someone's negligence caused your injuries in an accident, call Sampson Law Firm at (502) 584-5050 immediately for a free consultation with one of our Fishtown personal injury lawyers.
Since 1997, we have represented clients in various personal injury cases to hold individuals and companies accountable for their wrongdoing. You can depend on us to advocate for your rights and fight for the justice and compensation you deserve.