Louisville Wide-Turn Truck Accidents Attorney
Were you injured in an accident involving a commercial truck? Did it occur because the negligent truck driver made an error while making a wide turn? If so, contact Sampson Law Firm to discuss the circumstances of your case and learn more about your legal options for recovering compensation.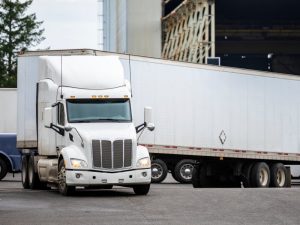 Operating a commercial truck requires experience, skill, and knowledge. Turning right or left can be a challenge, especially if the truck driver needs to maneuver around small cars. An inexperienced trucker could miscalculate the amount of space they have and crash into a vehicle in their path.
Sampson Law Firm understands the trauma that comes with a wide-turn crash. The occupants of passenger cars often sustain severe injuries during the impact or become trapped inside the crushed metal of their vehicles. Since large trucks can weigh as much as 80,000 pounds, they can cause significant damage during collisions.
We have represented Louisville clients since 1997. When you hire us, your Louisville wide-turn truck accidents attorney will aggressively pursue the money you're owed from the negligent party. You will have a dedicated and trusted legal team by your side to fight for you.
Call the Louisville truck/18-wheeler accident attorneys of Sampson Law Firm at (502) 584-5050 right now for your free consultation and let us help you hold the at-fault truck driver liable for their actions.
Dangers Associated with Wide-Turns
Turning in a small car doesn't require much effort. Turning right or left isn't complicated. However, navigating a turn in a commercial truck requires focus and attention.
When making a right-hand turn, the truck driver might need to merge into the lane to their left, so they don't end up in the wrong lane facing oncoming traffic. Taking a left-hand turn requires the trucker to make precise movements to avoid sideswiping nearby cars or jumping the curb.
Various circumstances can result in a wide-turn accident, including driver error. The most common mistakes truck drivers make that cause wide-turn crashes include:
Failing to check mirrors for other vehicles and to monitor the amount of space between the truck and curb
Turning right into the opposite lane of traffic facing oncoming cars
Backing up or making dangerous maneuvers to complete a turn
Merging into a turning lane without checking blind spots
Failing to use the turn signals when necessary
Swinging the truck out wide, allowing small cars to travel alongside in the blind spots
Additional factors that can lead to a wide-turn truck accident include:
Inadequate training or experience
Distracted driving
If the truck driver's actions contributed to the wide-turn crash, you should contact Sampson Law Firm immediately to learn how we can help. Our legal team can file an insurance claim on your behalf and aggressively negotiate for the maximum possible settlement. We have the resources and experience to hold the negligent individual liable for their misconduct.
Compensation Available After a Wide-Turn Truck Accident in Louisville
Federal regulations require motor carriers to purchase insurance with liability coverage for their drivers. The minimum required liability limits depend on the truck's weight and the type of cargo it contains.
For example, a commercial truck weighing over 10,000 pounds and transporting non-hazardous freight needs at least $750,000 in liability insurance.
Insurance coverage for commercial truck drivers is much more significant than the liability requirements for non-commercial motorists. That's because large trucks, such as tractor-trailers, can cause massive destruction and debilitating injuries in wide-turn and other types of crashes. The occupants of passenger vehicles often end up with worse injuries than the truck driver.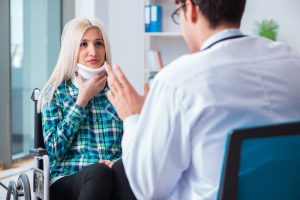 If you suffered injuries in an accident involving a commercial truck, you could file a claim with the motor carrier's liability insurance carrier. The settlement you receive could compensate you for various losses, such as:
Medical bills
Permanent scarring, impairment, or disfigurement
Lost wages
Lost earning capacity
Mental anguish
Property damage
Pain and suffering
You might need to file a lawsuit if the insurance company offers an inadequate settlement or denies your claim entirely. However, it's critical to understand the time constraints you could face when suing a truck driver for your injuries. You must follow a deadline, and if it expires before you file suit, you could lose your right to compensation.
Kentucky has a one-year statute of limitations. That means you have one year from the date of the wide-turn crash to initiate your lawsuit in civil court. When you're pursuing a case after a truck accident, you must pay attention to this deadline, so you don't run out of time. If you file a claim first, follow up diligently so you can file your lawsuit if necessary before the statute expires.
You can pursue compensation for the losses you suffered when pursuing a lawsuit. However, pure comparative negligence could affect the amount of compensation you receive. If you're partially to blame for the crash, the jury can reduce your financial award by the percentage of fault they assign to you.
For example, if you suffered $100,000 in losses but were 20 percent at fault for your injury, you could only receive up to $80,000 in compensation. Under normal circumstances, you could receive the entire $100,000.
You might be able to recover punitive damages during your lawsuit. State law requires plaintiffs to provide clear and convincing evidence of the defendant's malice or their intent to commit fraud or to oppress you for the jury to award this form of compensation.
Contact Sampson Law Firm
Sampson Law Firm understands the struggles you face after a collision with a commercial truck. While making a wide turn, the truck driver's negligence caused your injuries, and they should be held liable for your resulting losses. Our legal team is ready to take on your case from start to finish of the process to secure the maximum compensation you deserve.
Do not hesitate to call Sampson Law Firm at (502) 584-5050 if you sustained injuries in a wide-turn truck accident due to the truck driver, trucking company, or another party's wrongdoings. A Louisville wide-turn truck accident attorney will be happy to meet with you for a free and confidential consultation to review the details of the crash and determine what we can do for you.