Louisville Lawyers for Burn Injuries Caused by Explosions
If you sustained burns in an explosion due to someone else's negligence, contact Sampson Law Firm immediately to discuss your case. You might be entitled to compensation for hospitalization, skin grafting, and other expenses.
An explosion can result from faulty electrical wires, improperly stored flammable chemicals, and a range of other circumstances. Burns can damage the skin, nerves, and tissue. Burns are often painful injuries requiring significant medical care to heal.
At Sampson Law Firm, we have represented injured clients in Louisville since 1997. You should reach out to us to learn about the options for seeking compensation from the person or company responsible for your injury. Call us at (502) 584-5050 for your free consultation with a Louisville burn injury lawyer.
Common Types of Burn Injuries
A burn injury belongs to one of three classifications depending on the severity. The three classifications of burns include:
First-degree burn – A first-degree burn injury affects the outermost layer of skin and causes superficial damage. Common symptoms include inflammation, redness, and swelling at the injury site. Most people recover without scarring.
Second-degree burn – A second-degree burn damages other layers of skin besides the outer layer. The injury can cause soreness and redness. Blisters can form at the site of the injury and leave scars behind as the skin heals. Scarring and changes to the skin's pigmentation can also occur.
Third-degree burn – A third-degree burn is the most severe burn injury. The damage extends to each layer of skin and nerves. It can also damage tissue, muscle, bone, and internal organs. Typically, skin grafting and surgery are necessary. However, disfigurement and scarring are common despite extensive medical intervention.
Burns can lead to complications, especially if the damage is severe or causes internal injuries. Common complications include:
Disfigurement or scarring – Burn injuries to large areas of the body, or the hands, feet, or face, can cause disfigurement. The extensive damage from an explosion can alter physical appearance and leave behind scars.
Psychological trauma – Explosions are catastrophic incidents. They can cause post-traumatic stress disorder (PTSD) or phobias from the traumatic event. Depression is also common after a disfiguring burn injury.
Infections – An infection can form and enter the body at the site of the injury. It can affect vital organs resulting in organ failure and death.
Respiratory diseases – The blast of an explosion launches dust and other debris into the air. Anyone near the blast site can inhale smoke or other hazardous substances. Lung damage and respiratory illnesses can develop from exposure.
Loss of movement and mobility – Severe burns can cause joint and bone tissue damage. Moving the affected area of the body might not be possible. Significant damage can lead to permanent impairments, such as the inability to walk.
Blood loss – Third-degree burns can result in blood loss from open wounds. A person's blood pressure can drop after losing a large blood volume. Losing one-fifth of the body's blood volume causes hypovolemic shock, which can lead to a heart attack or coma.
Common Causes of Burn Injuries
A range of sources can lead to an explosion, causing someone's burn injuries. The most common sources are listed below.
Natural Gas
Natural gas explosions can result from improper ventilation, faulty manufacturing, leaky valves, hoses, and lines, or poor installations. Household appliances using natural gas might contain defective parts or another hazard that leads to an explosion. Common household appliances that can cause burns include:
Central cooling and heating systems
Generators
Pool heaters
Stoves and ranges
Water heaters
Dryers
Propane
Propane and smaller tanks used for outdoor grills can have faulty valves or lines. An explosion can occur if the manufacturer supplies a defective part. Incorrectly filling the tank can also lead to an explosion.
Lithium-Ion Batteries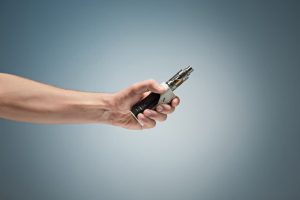 You might use a product regularly that contains lithium-ion batteries, such as:
Fitbit watch
Tablet
E-cigarette
Smartphone
Hoverboard
These batteries can explode without warning, causing severe burn injuries.
Fireworks
Many people enjoy watching fireworks on the 4th of July and other holidays. Some head to the beach, park, or another public place for the festive event. Others set off fireworks themselves.
Defective fireworks can end up in a consumer's hands when the manufacturer makes an error during the manufacturing or design stage. Vendors might store fireworks improperly or set them off if they don't take the necessary safety precautions. An explosion can result from someone's negligence, burning the person setting off fireworks or spectators.
Compensation for Burn Injuries from an Explosion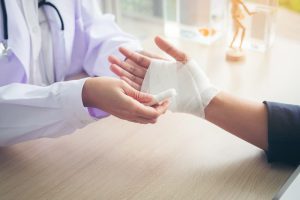 You can file a claim or lawsuit against the party responsible for the explosion. You might receive compensation for your:
Lost wages
Lost earning capacity
Hospitalization, skin grafting, surgery, and other medical costs
Pain and suffering
Out-of-pocket expenses
Loss of household services
Mental anguish
Damage to personal property during the explosion
You can also pursue punitive damages in a lawsuit. This financial award punishes the defendant for their misconduct and deters similar actions in the future. You must provide clear and convincing evidence of the at-fault party's fraud, oppression, or malice to be awarded.
Statute of Limitations for Burn Injuries
In Kentucky, the statute of limitations allows a one-year timeframe to file a lawsuit for an injury. That means you must initiate your lawsuit against the negligent party within one year of the explosion to pursue compensation.
You could sue the at-fault party if your loved one died from a fatal burn injury after an explosion. However, you must be the personal representative of the deceased's estate to pursue a wrongful death case. The statute of limitations allows a one-year timeframe to file suit for compensation. That means you have one year from the date of your loved one's death to initiate your lawsuit in court.
Contact Sampson Law Firm Today
Sampson Law Firm has decades of experience handling burn injury cases for clients in Louisville. We take pride in the quality service we provide to victims of explosions. We will protect your rights and try to achieve the best possible result for your case. You can depend on our legal team to fight for you.
If you sustained burn injuries from an explosion someone else caused, call Sampson Law Firm at (502) 584-5050 right now for your free consultation. Let us help you get the justice you deserve.
Related Posts: