Why Posting on Social Media After an Accident Can Hurt Your Case
After being in an accident that was caused by someone else's negligent actions, you're probably in pain from your injuries and in shock from what you've experienced. And understandably so. You've just gone through a potentially life-altering event and may face the upcoming weeks and months dealing with a difficult recovery from your injuries and mental trauma from the accident. The last thing you're probably thinking about is what you should and shouldn't do about your ability to obtain compensation in an insurance claim or lawsuit.
If you weren't to blame for the accident, you should be compensated for what you've suffered and what you may continue to go through for some time. While it may be difficult to consider, it's important that you protect your right to be compensated by the person who harmed you. You don't want to inadvertently do anything that can negatively impact the compensation you may be owed.
One thing you should be mindful of after you've been injured in an accident is posting on social media.
How Your Social Media Posts Can Compromise Your Claim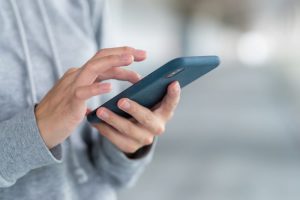 You should try your best to refrain from posting on social media after an accident. Anything you post on social media could be used by insurance companies, defense lawyers, or the party responsible for the accident to state that you were more responsible for the accident than you claimed, your injuries weren't as severe as you claimed, or to question the veracity and validity of your claim.
For example, if the insurance company finds that you posted something on social media that is contrary to what you stated in your claim, the insurance company may use your post to try to show that your claim wasn't valid. Or if you claimed to suffer a severe neck injury in the accident, but post a video of you dancing, the responsible party may use that as evidence that your injury was not as severe as you claimed.
Seeking Compensation for Your Injuries
You can pursue compensation for the injuries you sustained in an accident if the accident was entirely or partially caused by the actions of someone else.
After the accident, one of the first things you should do is hire an attorney. An attorney can help you navigate the process of filing a personal injury claim – and if necessary, a lawsuit – to help you potentially obtain compensation for your injuries. Once you hire an attorney, your attorney will investigate the accident to help determine what caused it and your injuries and who was at fault. Determining who injured you and finding evidence that demonstrates that you were harmed in the accident are vital to the validity and strength of your claim or case.
In most cases, you or your lawyer can file a claim with your own insurance company to apply your PIP (personal injury protection) benefits to your accident-related medical expenses.
After that, you and your attorney can turn to the insurance company of the at-fault party. Your lawyer will negotiate with the insurance company for you to get compensation that is equal to the value of your claim. The value of your claim is a total of the objective and intangible losses that you've suffered as a result of the accident.
If the insurance company does not agree to compensate you fully and fairly for your injuries, then your attorney may move forward to try to get you the compensation you deserve by filing a lawsuit on your behalf.
Insurance Companies' Investigation into Your Claim
To understand how your social media posts can hurt your personal injury claim for compensation, it's helpful to know the true purpose of insurance companies and the tactics they may use to deny you fair compensation for your injuries.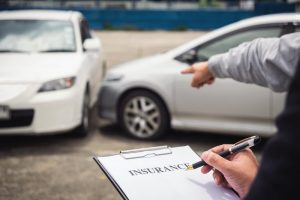 Insurance companies care about their profits and their bottom lines. It's profits that drive insurance companies when they are handling claims. Their objective is to reduce the amount of money they have to pay out in claims while holding onto as much profit as possible.
So, when insurance companies investigate accidents after receiving claims for injuries their policyholders have caused, their goal is to limit their financial liability. They want to pay you the least amount of compensation possible. Insurance adjusters (insurance company employees who handle accident investigations and claims) will try to find evidence that they can use to either deny your claim or reduce your compensation.
Kentucky is a pure comparative fault state, meaning that your compensation is reduced by the percentage of fault you had in the accident. Insurance adjusters seek to find evidence that you were more responsible for the accident to reduce how much they may have to pay you or to claim that you aren't owed compensation at all. This is why they will be reviewing all your social media accounts. They'll try to find anything they can use to reduce the value of your claim.
Call the Personal Injury Lawyers at Sampson Law Firm for Help With Your Claim or Case
If you were injured in an accident that wasn't your fault, contact the Louisville personal injury lawyers at Sampson Law Firm for help pursuing compensation that you may be entitled to. Call us today at (502) 584-5050 or contact us online for a free consultation.