Shelbyville Personal Injury Lawyers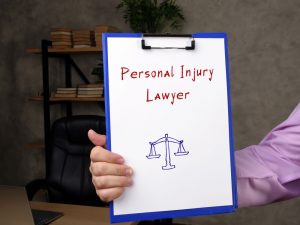 An unexpected injury can throw off your life in many ways, and these effects may continue for months or years. There is the pain from your injuries, of course, but you also need to consider the cost of medical treatment and your lost income. You may also have lingering scars, both physical and emotional, for the rest of your life after a traumatic injury. If someone else is to blame for your injury, you should not be the only one who has to bear the cost.
The Shelbyville personal injury lawyers of Sampson Law Firm have spent two decades defending the rights of Kentucky accident victims, and we want to help you recover fair compensation for your injuries. We are known throughout the Louisville region for our exceptional results and for taking on insurance companies when they make unreasonable offers. Our experience, tenacity, and commitment to our clients means we are equipped to handle even the toughest personal injury cases. To learn more about how we can help you after an accident, call (502) 584-5050 or visit our contact page.
Why You Need a Shelbyville Personal Injury Attorney
Some Kentucky accident victims think they do not need a personal injury attorney because they are worried about the cost or think they have a straightforward case. But you need help from a Shelbyville personal injury lawyer from Sampson Law Firm, even with seemingly simple cases. Here are a few key reasons why:
Make life easier on yourself – If you are laid up for weeks or months after an accident, you are in no condition to take on a personal injury case. You would need to do a ton of work by yourself, from investigating the accident and gathering evidence to filing an insurance claim and negotiating a settlement. You need to focus on healing while you let an attorney do all that work for you.
Protecting yourself from potential mistakes – Saying or doing the wrong thing in the middle of negotiations with an insurance company can completely tank your case, and you cannot afford to let that happen. When you hire a personal injury lawyer, they can review all your documents and take care of the other bureaucratic work in your case and make the strongest possible argument for compensation.
Maximizing your financial recovery – Insurance companies want to pay out as little as possible in a claim, and one of the most common ways they do that is by not compensating accident victims for all their eligible losses. For example, you may be eligible for compensation for your pain and suffering after an accident, which could significantly increase your settlement amount. When you hire a personal injury attorney, you benefit from their knowledge and experience as they help you recover as much money as possible.
Representing you at trial – The vast majority of personal injury cases never reach the trial stage, but trials are sometimes necessary. If your case does go to trial, you could come away with nothing without the help of an aggressive and experienced trial attorney.
Personal Injury Cases We Handle in Shelbyville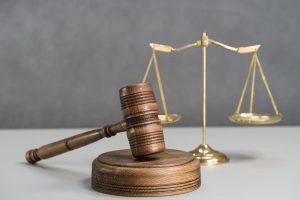 Some of the personal injury cases we can help with include:
Car accidents
Semi-truck accidents
Motorcycle accidents
Airplane accidents
Medical malpractice
Nursing home abuse and neglect
Defective products
Slip-and-falls or other premises liability cases
Dog bites
Bad faith insurance practices
Traumatic brain injuries
Spinal cord injuries
Burn injuries
Wrongful death
Common Injuries in Shelbyville Personal Injury Cases
A major accident can leave victims with substantial injuries, such as:
Traumatic brain injuries
Spinal cord injuries, including paralysis
Neck and back injuries
Internal organ injuries
Crushed, severed, or amputated limbs
Internal bleeding
Nerve damage
Broken bones
Soft-tissue injuries
Psychological distress
Wrongful death
Why Hire Our Shelbyville Personal Injury Firm?
When you choose a personal injury lawyer, you are making one of the most important decisions of your life. You may need to work closely with your lawyer for a long time, and you are counting on them to help you recover the money you need. With so many Kentucky personal injury attorneys in the Louisville region, here are a few reasons why the team at Sampson Law Firm stands out from our peers:
We are not afraid to go after the insurance companies to maximize your financial recovery
We treat every client with the utmost respect and compassion
We have spent 25 years handling personal injury cases in Kentucky
We have an extensive network of doctors and other experts we can call on to help with your case
We have been recognized many times for the quality of our representation, including being named among the Top 10 firms for Client Satisfaction by the American Institute of Personal Injury Attorneys
Potential Compensation in a Shelbyville Personal Injury Case
One of the most common questions we receive at our firm is, "How much is my case worth?" While we cannot give you an assessment of the value of your case until we have had a chance to investigate, some of the things you can pursue compensation for in a personal injury case include:
Medical expenses, including the cost of future treatment
Lost wages
Lost future benefits and other financial benefits
Pain and suffering
Emotional distress
Reduced quality of life
Damaged personal property
How Long Do I Have to File a Lawsuit After an Accident in Kentucky?
All personal injury cases in Kentucky are subject to a statute of limitations that sets a deadline for you to file a lawsuit after an accident. In most cases, you have one year from the date of an accident to file a lawsuit. This is a short window to act, so you should speak to an attorney as soon as possible after you were injured in an accident caused by someone else's wrongdoing.
Contact Our Shelbyville Personal Injury Lawyers Today
Your future may be at stake after a major accident, and you cannot afford to lose out on the money you need. Our team of Shelbyville personal injury attorneys is ready to fight for you, and you can call (502) 584-5050 or visit our contact page for a free case review.