Louisville Attorneys for Wrongful Death Due to Product Liability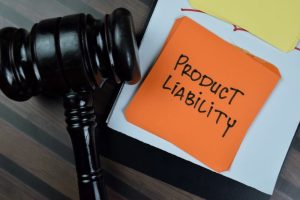 We expect the items we purchase to work as intended and not to hurt us. Unfortunately, products malfunction, which can cause severe injuries and fatalities. When products cause the death of a loved one, it can be devastating and infuriating.
If you lost someone because a product malfunctioned, you might be able to pursue compensation. When seeking compensation for wrongful death due to a defective product, having the experienced Louisville wrongful death attorneys of Sampson Law Firm can make a difference.
To discuss your options with the Sampson Law Firm team, contact us today at (502) 584-5050, and we can set up a free consultation.
What Is Product Liability?
The law requires products to be reasonably safe for their intended use. When a product fails to meet this standard and causes injury or death, those involved in developing and selling the product may be held responsible. The laws governing this responsibility are known as strict liability laws. Anyone within the distribution chain of a product could be held accountable regardless of whether they were negligent.
Common Causes of Product Liability
There are generally three types of product defects that can result in a product liability claim. These defects include:
Design defects: When a product is unsafe because of its design, the person or entity who designed it may be liable. For example, if a ladder is designed too narrowly to support the weight of an average person and someone is injured as a result, the designer of the product may be responsible for those injuries.
Manufacturing defect: When a product's design is safe, but there is an error during manufacturing, causing the product to become dangerous, the manufacturer may be liable. An example of a manufacturing defect is when car brakes are made incorrectly in the factory and do not work as intended.
Marketing defect: When a manufacturer, distributor, or seller fails to provide adequate warnings or instructions for using the product, they could be liable. An example of a marketing defect is when medicine does not list the proper dosage and potential side effects.
What Is a Product Liability Wrongful Death Claim?
When a product malfunctions and causes a death, specific people may file a wrongful death claim against the responsible party. However, it is important to note that a wrongful death claim can usually only be filed if the product was being used as intended.
For example, if the deceased was using a grill for grilling and it exploded, you may have a viable wrongful death claim. In contrast, if the deceased was putting fireworks in a grill and it exploded, you may not have a viable wrongful death claim.
Statute of Limitations for Filing a Wrongful Death Claim
If you lost someone to a defective product, you don't have much time to bring a wrongful death claim. In Kentucky, you must file your wrongful death lawsuit within one year.
Failing to file your lawsuit within the required timeframe may result in you being barred from recovering compensation through the court system.
Who Can File a Wrongful Death Claim in Kentucky?
In Kentucky, personal representatives of the deceased's estate are the only ones who can bring a wrongful death claim. This can be a court-appointed person or the person named in the deceased's will.
Who Is Liable for Product Liability Wrongful Death?
Anyone in the chain of distribution may be held liable for product liability. This includes:
Manufacturers
Distributors
Wholesalers
Retailers
Recoverable Compensation in Product Liability Wrongful Death Claims
The personal representative of the deceased's estate can seek the following compensation:
Medical expenses related to the decedent's injuries until they passed
Funeral and burial expenses
Lost income and earning capacity of the deceased
Loss of consortium (companionship, comfort, support)
Punitive damages (in cases of gross negligence or willful misconduct)
How Is Compensation Distributed?
Under Kentucky law, the amount recovered, minus the funeral and burial expenses, should be distributed to the deceased's heirs in the following order:
To their surviving spouse if they have no children.
If they have a surviving spouse and children, one-half to the surviving spouse and one-half to the surviving children.
If they only have surviving children, it all goes to the children.
If the deceased has no surviving spouse or children, it will go to their parents.
If the deceased has no surviving spouse, children, or parents, it will become part of their estate.
Why Choose Sampson Law Firm to Represent You?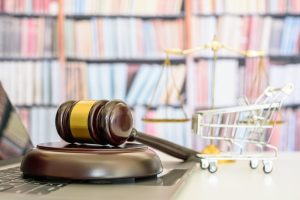 The attorneys of Sampson Law Firm understand how overwhelming and devastating it can be to lose someone and immediately have to think about a lawsuit. We can help ease the burden by:
Investigating the case: We can thoroughly investigate the circumstances of your loved one's death. This investigation may include gathering evidence, interviewing witnesses, and consulting expert witnesses.
Determining the value of your case: We can review all the expenses and potential future losses related to the wrongful death. By doing this, we can help determine the value of your case.
Guiding you through the legal process: A product liability wrongful death claim can be complex. However, we can use our experience and knowledge to help you through this complicated legal process.
Building a strong case: We can build a strong case for the justice you deserve. This can be done by identifying responsible parties and gathering supporting evidence for your claim.
Handling communication with the insurance companies and other parties: Insurance companies are challenging to deal with, so we will deal with them for you. This communication can include negotiating a fair settlement.
Representing you in court: If a fair settlement cannot be reached, we can use our skills to represent you in court.
Providing the support and guidance you need: We understand you're going through a difficult time, and the last thing you want to think about is a lawsuit. We aim to make your life easier by providing the guidance and support you need throughout the case.
Contact a Wrongful Death Attorney Today
Having experienced product liability and wrongful death defense attorneys in Louisville on your side can make a huge difference in the outcome of your case. We understand the pain you are going through and will do everything we can to make the wrongful death claim easier on you.
While we understand no amount of money can make up for your loss, you deserve justice, and we are ready to fight for it. Contact Sampson Law Firm at (502) 584-5050 for a free and confidential case evaluation with one of our experienced wrongful death attorneys.