Louisville Partial Paralysis Spinal Cord Injury Attorneys
After an accident, you may have suffered a spinal cord injury. This has life-changing consequences that may leave you permanently disabled and unable to work. Spinal cord injuries almost always produce some paralysis, but the extent depends on where the injury happened and the severity.
If you were injured in an accident that wasn't your fault and have suffered partial paralysis, you might be entitled to compensation. The compassionate and skilled Louisville spinal cord injury lawyers of Sampson Law Firm have experience working with clients who have spinal cord injuries after a variety of different types of accidents.
We believe the person responsible should be held accountable when someone else is at fault. We work hard to get the financial support and justice you need. We know that no financial compensation can compensate for your physical injuries. But we also know money can help pay for your medical expenses and lost wages. Call our offices today at (502) 584-5050 for a confidential consultation with an attorney from our team.
What Is a Partial Paralysis Spinal Cord Injury?
Partial paralysis is not a medical term. The term refers to a broad range of conditions that appear after a spinal cord injury. The most common form of partial paralysis is paraplegia. This means that a person experiences paralysis below the waist. How far below the waist depends on the location of the injury. The effects of paraplegia generally include:
Inability to walk
No sensation in the feet or legs
Difficulty with bladder and bowel function
Difficulty with sexual function
Phantom pain below the site of the injury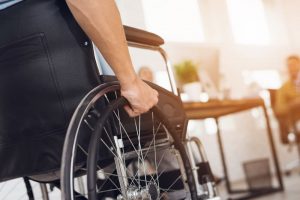 Partial paralysis may also include spinal cord injuries that happen very low in the spine and may only affect difficulty with bowel and bladder function or difficulty with sexual function. A partial compression of the spinal cord can also produce a range of symptoms.
Partial paralysis may involve just one limb, such as the arm or leg. This is called monoplegia. A person with hemiplegia has paralysis that affects the arm and leg on the same side of the body. The degree of paralysis varies and can change over time.
An incomplete spinal cord injury can cause both monoplegia and hemiplegia. These can also cause monoparesis or hemiparesis, in which the damage is incomplete, and the individual may experience sensations of pins and needles or muscle weakness.
How common is suffering from paralysis after a trip and fall accident?
The likelihood of experiencing paralysis after a trip and fall accident can vary depending on various factors. Falling and landing on the back, for instance, can increase the risk of spinal damage and potential paralysis. While it is difficult to provide an exact frequency or percentage, it is crucial to note that suffering paralysis from a trip and fall is a possibility in such accidents. If you or a loved one does experience paralysis due to a trip and fall incident, it may be worth considering a legal claim against the responsible party. However, it is important to be aware that pursuing these claims can often be complex, given the circumstances involved.
Why Do I Need an Attorney?
After a significant injury that was not your fault, the at-fault party's insurance company may send an insurance adjuster to speak with you. If you have suffered a spinal cord injury, you will be hospitalized for some time. The medical staff will need to stabilize your medical condition, and then you will go through rehabilitation to relearn how to do daily living tasks. You may also potentially undergo job retraining.
Insurance adjusters are skilled negotiators and recognize that many people are not experienced in the law. This means it is difficult to protect your rights, both because you are recovering from a significant injury and because you don't have the experience to do so.
Insurance adjusters may appear to be friendly and on your side. However, their focus is on protecting the insurance company's financial interests. An insurance adjuster may offer you an initial lump sum settlement or ask for a recorded statement about the accident.
You or your family mustn't speak to an insurance adjuster without legal representation. You may inadvertently say something that can negatively affect your claim or personal injury lawsuit if you are unsuccessful in negotiating fair compensation from the insurance company.
An experienced injury attorney can also help protect your rights in several other ways. Your attorney has resources that can make proving your claim easier. For example, you may need the services of an accident reconstruction specialist, expert witnesses, or medical experts who can help determine your future medical expenses.
What Type of Compensation May I Receive?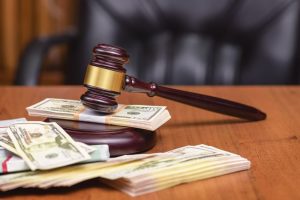 After a spinal cord injury, you may have questions about the type of compensation you can receive from an insurance claim or personal injury lawsuit. The type of compensation is broken into two separate categories. The first is economic damages, which include lost wages from the time you cannot work and medical expenses related to the injury.
As a broad generalization, economic damages are objective financial compensation for which there are receipts. Anytime you see a medical specialist, have a prescription filled, or see a therapist because of your injury, these are considered medical expenses.
Non-economic damages are compensation for those intangible problems that occur after an accident. These can include pain and suffering, emotional distress, loss of consortium, and loss of enjoyment of life.
Why Choose Sampson Law Firm?
The legal team at Sampson Law Firm are skilled negotiators with over 20 years of experience recovering compensation for our clients from insurance companies. We work tirelessly on behalf of our clients from the Louisville area. Our work has earned our team the reputation of caring for our clients and winning large verdicts and settlements.
Sampson Law Firm is devoted to the Louisville community and believes our clients are our friends and neighbors. It's our mission to provide you with the skills required to maximize your insurance claim and litigate your case before a judge when necessary. We tailor our legal strategy to your situation and circumstances.
Reclaim Your Life. Call Sampson Law Firm Today
After a spinal cord injury, your life can be turned upside down. Recovering compensation can help make your path to recovery just a little easier. It's crucial to reclaim control because feeling in control has a significant impact on your future.
When you work with an experienced attorney from Sampson Law Firm, you can accomplish your goals more easily. Call our office today at (502) 584-5050 to speak with someone from our legal team and get your free case evaluation.