Crestwood Personal Injury Lawyers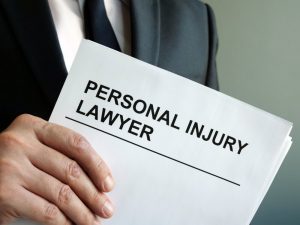 If you suffered injuries because of someone else's negligent, reckless, or intentional act, contact a Crestwood personal injury lawyer at Sampson Law Firm today to discuss the details of your case and evaluate your legal options. You might be eligible for compensation. Our firm has built a strong reputation in Kentucky for providing our clients with the individualized attention and legal support that they need to navigate the legal process.
Call us at (502) 584-5050 today to discuss the details of your case and your legal options.
Types of Personal Injury Cases We Handle
At Sampson Law Firm we have worked with clients to resolve a wide variety of personal injury cases. Our practice areas include:
Car accidents
Commercial truck accidents
Motorcycle accidents
Airplane accidents
Dog bites and animal attacks
Premises liability
Product liability
Traumatic brain injury (TBI)
Spinal cord injury
Burn injury
Medical malpractice
Nursing home abuse and neglect
Wrongful death
Insurance bad faith
At Sampson Law Firm, we have been helping injured Kentuckians seek justice through compensation for more than two decades. Our founder, Jeffrey T. Sampson, has regularly been listed among the "Most Prolific Trial Attorneys in Kentucky" by the Kentucky Trial Court Review. Since 1997, we have been solely focused on representing clients just like you in personal injury cases.
If you were injured in an accident that was caused by negligence in Crestwood, Sampson Law Firm has the skills and experience to help you navigate the legal process. We will work tirelessly to help you achieve the best possible outcome in your case.
Common Types of Injuries
Some of the most common injuries we have helped clients seek compensation for include:
Concussions and other TBIs
Back and neck injuries
Head injuries
Broken and fractured bones
Internal injuries and internal bleeding
Cuts, scrapes, and lacerations
Burns and disfigurement
Paralysis
If you've been injured in an accident, we recommend seeking medical attention as soon as possible to protect your health and your ability to file an insurance claim. By seeking treatment within the first 72 hours after the accident, you can make it harder for the insurance company to contest your claim.
Types of Compensation Available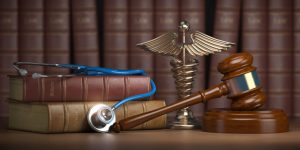 By law in Kentucky, individuals who have been injured due to another person or entity's actions or lack of action have a legal right to recover compensation from the at-fault party. Injured people often face significant medical expenses in the wake of an accident and may incur other costs as well, including rehabilitative care expenses and lost income if they are unable to work while they recover.
Compensation in a personal injury case can be broken down into two main categories: economic and non-economic. Economic losses refer to financial expenses that you may have incurred after you were injured. They can include:
Medical expenses required to treat your injuries, including hospital bills, surgery costs, prescription expenses, emergency care costs, etc.
Lost income, if you are unable to work while recovering from your injuries
Lost future income if you are now living with a disability and cannot perform the same job that you previously held or cannot work at all
Property damage
Non-economic losses are intangible costs that you might have suffered as a result of the accident. Non-economic losses are challenging to quantify because they don't have a standard numerical value. You will need to consult with an experienced legal professional to get a true assessment of your claim's overall value.
Non-economic you could be entitled to compensation for include:
Physical and emotional pain and suffering
Mental anguish
Post-traumatic stress disorder (PTSD)
Loss of quality of life (for instance, if you suffered a permanent total disability)
There is a third category of compensation known as punitive damages. These damages are only available if you take your case to court, though judges or juries rarely award them. However, if you can prove that you were injured as a result of fraud, oppression, or malice, you might be entitled to recover punitive damages in Kentucky, punitive damages are designed to punish the at-fault party for their misconduct and to dissuade them from engaging in similar misconduct in the future. There is no cap on the amount of punitive damages a jury can award a plaintiff in Kentucky.
Finally, if a family member was killed as a result of someone else's negligence or misconduct, you and your loved ones could be entitled to pursue compensation from the at-fault party through a wrongful death lawsuit. You could recover financial and non-financial compensation, including funeral and burial expenses, medical expenses incurred by your loved one, lost income, loss of consortium (sexual intimacy), loss of companionship, guidance, and love, and loss of domestic services.
Statute of Limitations for Personal Injury Lawsuits
In Kentucky, the statute of limitations on personal injury cases allows one year to file a lawsuit against the at-fault party for compensation. It is crucial to keep this deadline in mind because if you fail to file a lawsuit before the deadline passes, you won't be able to pursue compensation through the courts. The court will most likely dismiss your case outright, and you will lose significant bargaining power with the defendant because you can no longer threaten them or their insurance company with a lawsuit.
If you have been injured through no fault of your own, you should contact a Kentucky personal injury lawyer at Sampson Law Firm right away to get started on your case. We have the resources to quickly gather evidence to support your claim, estimate the total losses you suffered, and craft a robust argument on your behalf. We will represent you in settlement negotiations with the at-fault party or their insurance company and work to seek a favorable resolution to your claim. However, if litigating your case is our only option, we will not hesitate to take your case to court and fight for the compensation you deserve before a judge or jury.
Contact a Crestwood Personal Injury Lawyer Today
If you have been injured in an accident or incident caused by someone else, contact the Crestwood personal injury attorneys at Sampson Law Firm to schedule a free consultation. We will evaluate the details of your case to determine whether you have a valid claim. We will also explain your rights, help you understand the probable outcome of your case, and answer any questions you have. Give our office a call today at (502) 584-5050.