What Is the Difference Between Wrongful Death and Negligence?
The main difference between wrongful death and negligence is that wrongful death is a legal remedy, and negligence determines who is liable in wrongful death and personal injury claims. For wrongful death and personal injury claims to be successful, the complainant must show that someone else's carelessness or an unlawful act caused the injuries or fatality.
What Constitutes Negligence in Kentucky?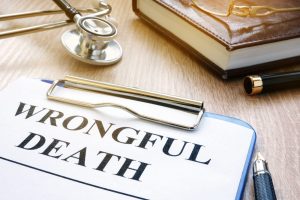 Negligence means someone failed to take reasonable care to avoid causing injury or death to another person. Therefore, you must generally show that another party was negligent to recover compensation.
Kentucky is what is known as a pure comparative negligence state. This means that even if the injured party's negligence contributed to the incident, they might still be able to recover partial compensation from the other negligent party. So, for example, if you were in a slip and fall and the court awards you $100,000 but also finds that you were 15 percent at fault for the accident, you will only be able to recover $85,000 from the other negligent party.
Who Can File a Wrongful Death and Personal Injury Lawsuit?
Wrongful death lawsuits are meant to compensate survivors for their expenses and suffering resulting from the wrongful death. A personal injury lawsuit is intended to compensate an injured party for their losses.
In Kentucky, those who can file wrongful death claims are limited to personal representatives of the deceased's estate, with a few exceptions. Generally, this will be the executor of the deceased's will. However, when a deceased does not name an executor or have a will, the court will appoint a relative or friend as a personal representative of the deceased's will. In addition, there are two exceptions to Kentucky's personal representative law for wrongful death cases:
If the deceased was a minor, the victim's parents could join the personal representative in the lawsuit.
If a deadly weapon caused the death, the victim's surviving spouse or minor child might join the personal representative in the lawsuit.
In contrast, only individuals who have personally suffered injuries can file personal injury claims.
What Compensation Can Be Sought in Wrongful Death Lawsuits?
In wrongful death claims, a party may be awarded economic, non-economic, and punitive compensation, sometimes called vindictive damages. Economic compensation are tangible losses that are relatively easy to calculate, such as:
Medical costs of the deceased relating to the injuries causing the deceased's death
Loss of income of the deceased
Funeral expenses
Non-economic compensation is more difficult to calculate because they are subjective to each case and the people affected by the deceased's death. This compensation includes:
Pain and suffering of the deceased before their death
Loss of consortium
Punitive damages may also be awarded (in rare cases) to send a message. This compensation is typically awarded when someone's death resulted from extreme gross negligence or intentional harm.
Who Is Eligible to Receive The Wrongful Death Compensation?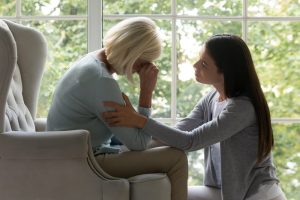 After a wrongful death case is settled or successful in court, Kentucky will distribute the compensation as follows:
When there is a surviving spouse but no other descendants, all compensation goes to the spouse.
When there is a surviving spouse and children, half of the compensation will go to the spouse, and the other half will go to the children.
When there is a surviving child or children but no surviving spouse, all compensation will go to the child or children.
When there is no surviving spouse or children, the compensation will be divided equally between the deceased's parents.
The compensation will become part of the deceased's estate if there are no surviving parents, spouses, children, or other descendants. This means that the settlement will be used to pay off the remaining debt and then pass based on the deceased's will or on Kentucky's dower and curtesy law, which determines how a deceased's estate is distributed.
What is the Statute of Limitations for Wrongful Death Claims in Kentucky?
The statute of limitations for wrongful death claims is one year in Kentucky. This means a case must be filed within one year of the deceased's personal representative's appointment and qualification.
Contact a Kentucky Wrongful Death Attorney Today
If someone you love passed away because of another person's wrongdoing, turn to an experienced Louisville attorney for help with your family's wrongful death claim. The Louisville wrongful death attorneys of Sampson Law Firm are ready to fight for the answers and justice your family deserves. Call us today at (502) 584-5050 or online for a free consultation and to learn more about your legal options.
Related Posts:
Pursuing a Wrongful Death Claim