How to Request an Accident Report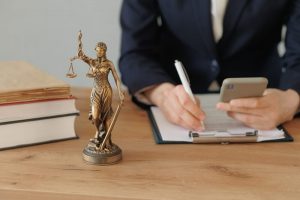 If you were injured in a motor vehicle accident through no fault of your own, the first step you (or your attorney) should take after the accident is to gather evidence of liability. This evidence could include medical documents, financial information, and witness testimony. However, one of the strongest pieces of evidence you can obtain to demonstrate fault is the official police report. 
In this blog post, we'll explain how to request and interpret a copy of your official crash report. If you have any questions or need legal advice, the experienced Louisville car accident attorneys at Sampson Law Firm are ready to help. Contact us today at (502) 584-5050 for a free consultation.
What
is a Police Accident Report
?
A police accident report is a form that officers must use to report traffic accidents to state troopers. In Kentucky, they are also known as "KSP-74" reports or "Kentucky Uniform Police Traffic Collision Reports."
The Commonwealth's legislature requires the State Police to author, maintain, and publish updated copies of the KSP-74 form, including setting related procedures and fees for other departments to follow. After an accident, the first police department to respond must file a copy of the form with the State Police within ten days and keep a copy for themselves.
It is important to note that civilians can also file accident reports in certain circumstances. If officers are unable to respond to the accident, and someone was injured or killed in the crash, state law requires all involved parties to the crash to file a Civilian Collision Report within ten days. Civilians are also required to file an accident report if the crash resulted in property damage that exceeds $500.
Contents of a Police Accident Report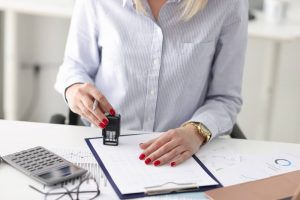 A Kentucky police accident report includes fundamental details regarding the accident, such as:
The identity of the responding officer

Contact, vehicle registration, and insurance information for all involved parties

The location of the accident, down to the exact mile marker and coordinates

"Codes" to indicate how the collision occurred (i.e. rear-end collision, head-on collision)

"Codes" to record the site of impact on involved vehicles, whether airbags deployed, and whether parties were wearing seat belts

"Codes" to record each party's actions and each vehicle's operating condition, as these factors may have contributed to the accident

Whether any drivers received citations
Descriptions of any injuries sustained in the car accident, the identity of the paramedics providing treatment at the scene, and the name of the hospital they transported patients to, if necessary
The most important piece of a Uniform Police Traffic Collision Report is the officer's narrative. As the officer questions each party involved in the accident, they will attempt to form an objective picture of what happened. They might interview witnesses to the accident and include these accounts in their narrative. They might also draw simple sketches of the accident based on each party's perspective.
It is important to note that neither the reported details nor the officer's narrative is an official determination of who is at-fault for the accident.
Obtaining a Copy of Your Accident Report
If you file a claim under your personal injury protection (PIP) policy, you will need to obtain a copy of your accident report. You will also need to get a copy of the report if you are filing a third-party claim against another party's insurance provider. 
Kentucky Administrative Regulation 189.635 requires state police to make copies of accident reports available to "authorized parties" upon payment of an administrative fee. Any party to the accident may access a copy of their report if they know the date of the accident and the report's unique identification number.
Keep in mind that there will be delays between the time that the officer writes the report and the time that state police receive it. You should allow up to 10 days for your report to become available.
Making a Request Online
The Kentucky State Police partners with the company Buycrash to make accident reports they receive available online. Online report requests are the quickest and most hassle-free way to get the information you need.
Once you arrive at Buycrash's website, you need to enter the date of the accident, the responding police department, your last name, and your driver's license number to verify your identity. You can pay the $10 fee by credit card and print your report right away.
Requesting a Copy in the Mail
If you don't have access to the computer equipment you need to make an online request, or would simply prefer to request your report in writing, the police can also mail you a copy of your accident report. You must send your written request to the state police post that attended the scene, along with the $5 fee. You can pay your fee by including a check or money order made payable to the Kentucky State Treasurer. 
Contact an Experienced Car Accident Lawyer in Kentucky
If you were hurt in an accident with a negligent driver in Kentucky, don't wait to contact Sampson Law Firm at (502) 584-5050. Our Louisville car accident attorneys offer free consultations and will personally walk you through every section of your accident report. With our team on your side, you'll have a group of advocates who will fairly investigate your case, defend your rights, and fight for the compensation you deserve.